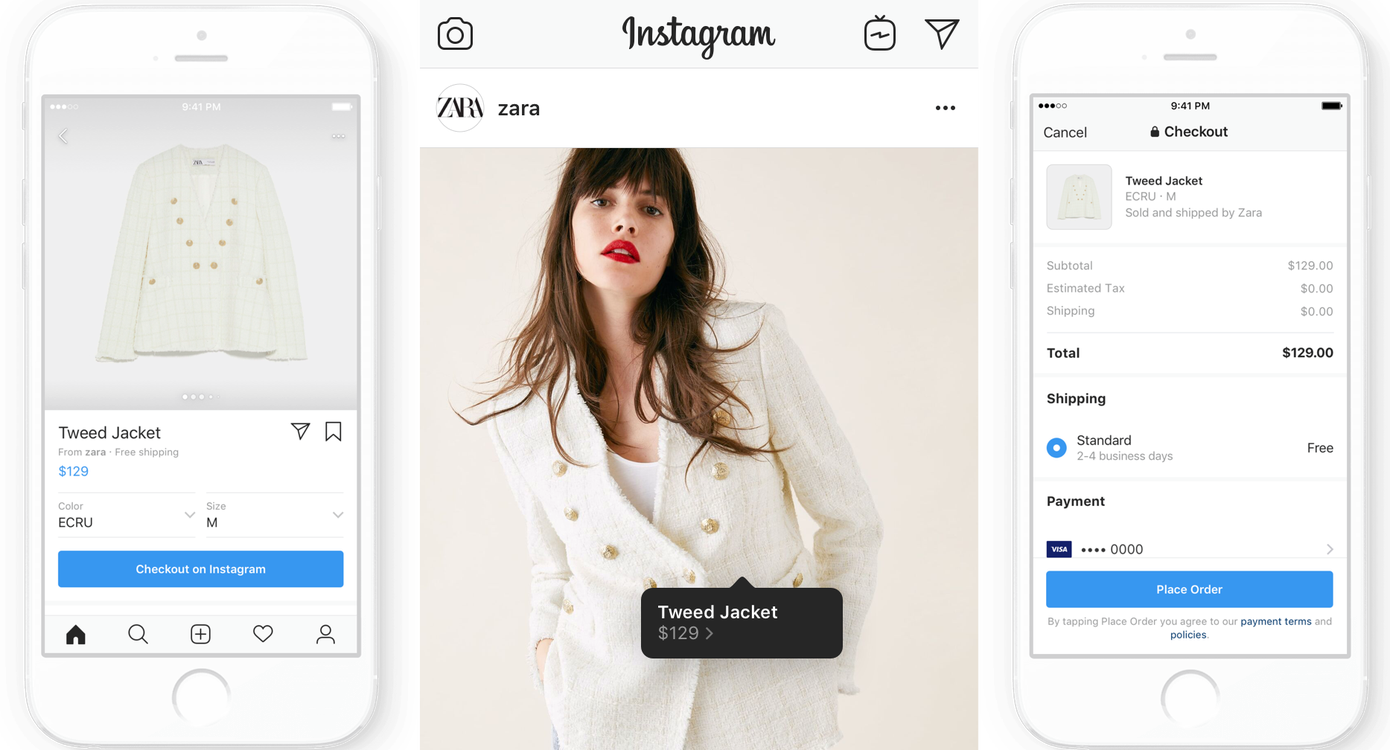 Instagram has announced that they are launching checkout and shopping directly from within the app, so what does this mean for brands?
It's time to focus even more on creating engaging and innovative content on Instagram, by utilising features such as stories which are now used by over 500 million users everyday. One third of the most viewed Instagram stories are created by business profiles making it a great way to grow your following and to keep your followers interested.
This move will undoubtably increase competition for attention on Instagram making it more important than ever to ensure the content you create is fresh, fun and innovative for your audience whilst also showcasing your brand. Users are always looking for a unique and authentic feed & providing this will allow them to feel more connected to you and your brand.
Whilst it is important to focus on improving your Instagram account, this move by Instagram highlights the need for brands to improve the overall experience on their mobile websites. In a recent interview with Recode Ashley Yuki, the Instagram product manager in charge of shopping said "I love shopping, and it sucks on mobile…" These days 70% of all web traffic is from mobile devices, therefore brands need to do all they can to make the experience as mobile friendly and engaging as possible.
This new Instagram launch proves even more that for brands, a strong Instagram presence is vital. However it is still also very important to ensure you don't become one dimensional, by focussing on just one platform but you should also distribute your content to multiple social channels & dedicate time to improving your website's mobile experience.
At Snappd we are already working with leading brands to help bring the stories experience that has transformed social media to their website to increase engagement & product CTR. Reach out to chat to us at team@snappd.tv to see how we can help you.