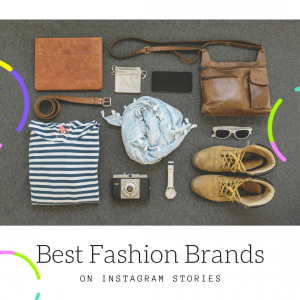 The fashion industry has flourished like no other on Instagram. Through perfectly curated and filtered photos, clever use of aesthetic, targeted ads and now with the Instagram stories, they have really made Instagram almost their second home.
With millions of followers on their accounts, Instagram is well and truly a top priority channel. After the introduction of stories over a year ago, the fashion industry's love affair with Instagram has continued to grow.
Many of these fashion brands are fast becoming unrivalled masters of consumer engagment and even have dedicated social media teams just for Instagram. This has led to brands adopting digital marketing strategies specifically for Instagram stories as with the popularity of video content continuing to grow, stories are the perfect way to keep an audience engaged.
Some of the most popular fashion brands on Instagram include a mix of luxury brands & high street retailers. Here are 5 of the best fashion brands killing it on Instagram stories right now!
1) Nike @nike One of the most followed brands on Instagram is Nike with over 73 million followers! They were also one of the first brands to experiment with Instagram story ads.
2) Everlane @everlane For this year's Black Friday Everlane announced on their Instagram story that they have set up a campaign which aimed to raise $300,000  to build an organic farm for Saitex workers. They achieved this goal and in doing so it illustrated the power of creating engaging stories.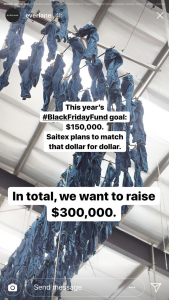 3) Mango @mango This brand makes the most out their stories showcasing new clothing ranges and even behind the scenes 'vlogs' of photoshoots for different campaigns.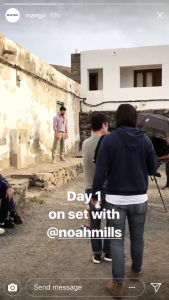 4) Boohoo @boohoo Boohoo have a very strong social media strategy creating sassy memes and hashtags. Their creative stories often show off the latest styles, provide information and links to sales and use a bit of influencer marketing. They also like to take advantage of the Instagram stories swipe up feature to drive traffic directly to products – a clever way to drive sales! ⬆️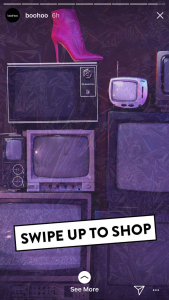 5) Fendi @fendi A lot of creativity and design skills are involved in creating Fendi's Instagram stories. For example instead of just taking beautiful shots of products they incorporate games and interactivity into their stories, make a bigger impact and adding fun elements into their product marketing.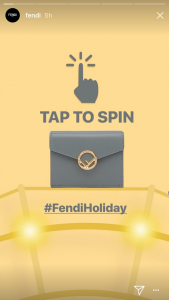 After following these Insta pros you'll definitely want to up your Instagram game! Learn from the best beauty brands on Instagram stories here.
You too can get the most out of your stories by installing the Stories Widget and bring your website to life! Contact team@snappd.tv for your first month's 10% discount.